Shingle Roof Installation, Replacement & Repair
Are you a homeowner with a shingle roof who needs a new shingle roof installation or expert roof repair? Count on Roof-Rite, Inc. Our roofing company installs a variety of asphalt shingle products. We are certified with the largest manufacturers of asphalt shingles including CertainTeed, GAF, Owens Corning and IKO, so you can have peace of mind knowing your roof installation is in expert hands.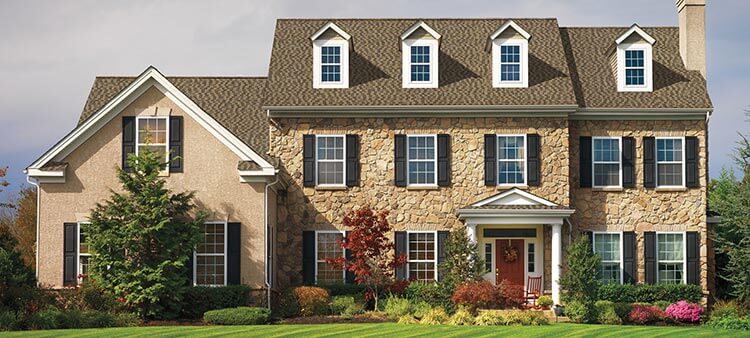 Do You Need a Roof Replacement?
Shingles are your home's first line of defense against sun, rain, wind and hail. But how do you know if your shingles are not performing as they should? Most roof damage can be detected during a visual inspection of the roof.
We inspect a lot of roofs in Southeast Michigan and we know first-hand that even with the best roofing materials and the most skillful installation, eventually every roof requires replacement. When you see warning signs, it's time to call Roof-Rite, Inc, your expert Michigan roofing contractor, for a roof inspection.
Components of a Quality Roofing System
At Roof-Rite, Inc, we install a comprehensive roofing system that is comprised of five major components:
Ice & Water Shield – We apply a special modified bitumen product at critical areas, eaves and valleys. This "ice and water shield" does just what its name implies: it helps prevent leaks and it guards against ice damming.
Roof Deck Protection – We apply a protective underlayment over the entire roof surface to shield against wind-driven rain and to protect the shingles from chemicals in the roof deck boards.
Quality Shingles – We offer time-tested roof shingles made by the largest manufacturers in the US. We have the highest credentials offered by both GAF and CertainTeed and the qualifications to install any shingle available. These shingles have proven to be the top performers, providing superior appearance and durability.
Attic Ventilation – We install ventilation to protect the attic against premature roof deterioration and to promote a longer-lasting roof.
Protective Ridge Cap Shingles – We use a hip and ridge cap that is compatible with the roof shingles to guard against leakage at the ridge line and to enhance the appearance of your house or commercial building.
Contact Us Today for a Free Quote For Roof Replacement
Need a new roof installation or roof repair? Roof-Rite, Inc has been in the business since 1999, and our roofers stand ready to help you with your new roof. For years, we have served Livingston County, MI, Brighton, MI, Walled Lake, MI and the surrounding areas. Contact us for your FREE estimate for roof replacement! Call us today at (248) 668-9151 or fill out the online form to get started.