Professional Gutter Installation Services
We get our fair share of rainstorms here in Michigan, so gutters and downspouts play an important role in protecting your home against water damage. By sweeping rainwater away from the structure, gutters prevent costly water damage. If your gutters are old or you need a new gutter installation, turn to Roof-Rite, Inc. We provide expert gutter installation service for homeowners throughout the area.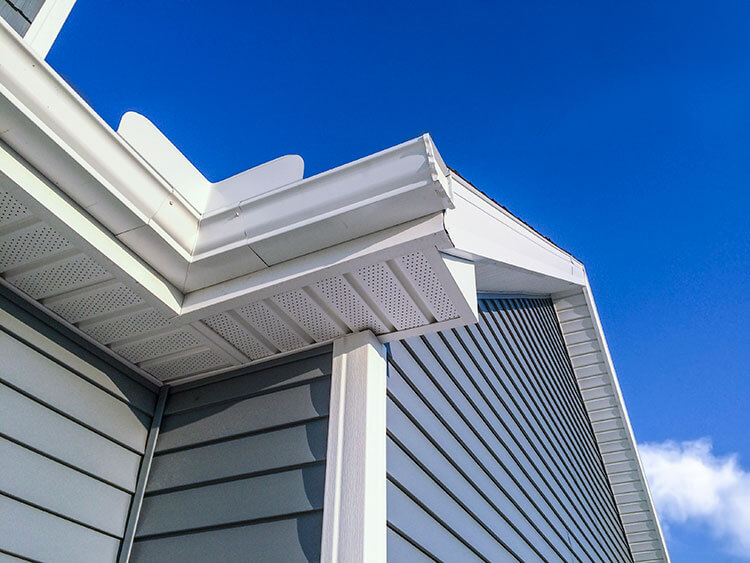 Signs Your Gutters Need Replacement
If your gutters are broken or failing to work properly, you may need a gutter replacement. The following signs indicate new gutters should be installed:
Cracks or breaks in the gutters
Gaps between gutter sections
Standing water around your home
Gutters pulling away from fascia boards
Rusted gutters
Mold or mildew growth
Cracked, peeling or chipped paint
Why Choose Roof-Rite, Inc to Perform Gutter Installation
It's important to choose a contractor that truly knows what they're doing when installing gutters on your home. As a certified roofing contractor, we have the expertise you need. We understand roofing systems in detail, so when we affix your new gutters to your roof's fascia boards, you can be sure you're getting a professional job well done.
About Our Seamless Gutters
Our gutters are manufactured on the job site for seamless construction and a custom fit for your home. They are made of aluminum with hidden hangers. We offer two sizes: 5-inch and 6-inch gutters, both with leaf protection. We also customize the downspouts to allow for proper water flow away from the home.
Contact Us Today for a Gutter Quote
Roof-Rite, Inc is the local contractor to rely on when you need a new gutter installation for your home. To request a free consultation and estimate, contact us today! Give us a call at (248) 668-9151 or fill out the online form to get started.