Convenient Financing Available
Roof-Rite, Inc wants to help you get the roofing, gutter or insulation job you need to be safe and secure at home. With that goal, we offer convenient financing so that cash doesn't stand in the way of your project. When you contact us for your free estimate for roof replacement, be sure to ask about our financing as well!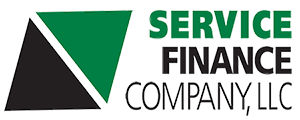 Apply for a Home Improvement Loan
Made available to our customers by Service Finance Company, LLC, our lending solutions provide affordable, fast financing for roofing, insulation and other home improvement services. You can easily apply for an installment loan. Options include 0% interest and deferred interest to help customers save money when financing their home improvement projects.
0% interest & deferred interest options
Installment loans to cover your project
Convenient online payments
Need a Free Estimate for Roof Replacement?
Our team is ready to discuss your home improvement needs and offer you a free, no-obligation estimate for roof replacement. Contact us today and we'll propose a personalized solution that fits your budget. Call us at (248) 668-9151.