Summer weather can have a negative impact on your roof. We're talking about long-term impact that you may not see for years. It's important to ensure your roof is ready for anything that gradually deteriorate materials.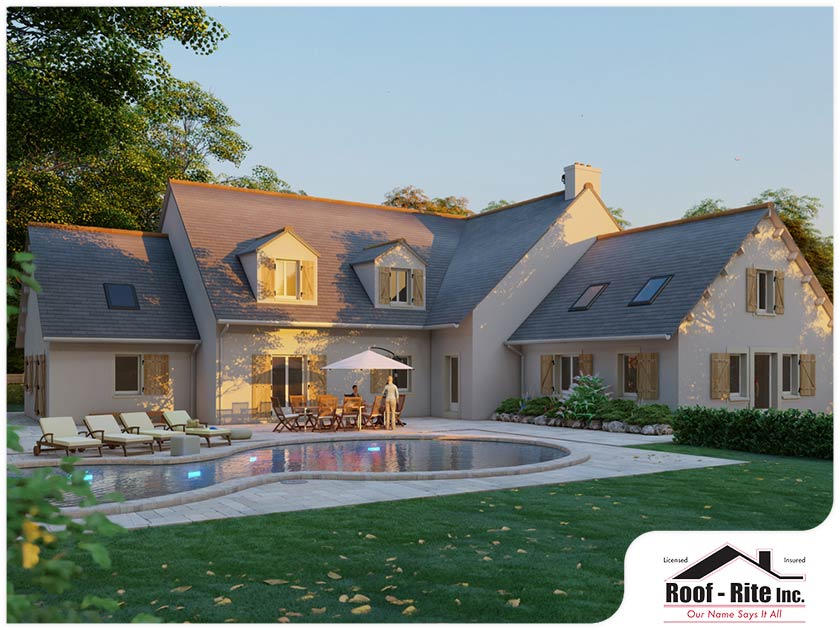 In that regard, what follows are the top six ways to keep your roof in great condition in the summer.
Durability
A solid roof has a structural integrity that lasts years with minimal maintenance. It should have engineering that includes UV protection, the best way to minimize chalking and weathering. This feature also builds resistance against mildew, corrosion, black streaks and algae.
Curb Appeal
The roof is an influence on your property's appearance. Do not assume a roof is a roof is a roof. Your covering should be strong and reliable without minimizing aesthetics. The right installer can create a roof that adds dynamic appeal and greatly increases home value.
Weather Performance
There are regulations and standards every residential homeowner wants to keep in mind. You want a structure that not only meets but exceeds testing. You want a roof ready for the next storm or doesn't find you leaving pots to catch water. You want a roof set to defend against wind uplift, a barrier against sheeting rain and hail.
Costs Benefits
Holding up in summer weather is something you want from your roof. But it should have engineering that saves money in the long term. The latest tech includes models that provide energy savings while providing greater protection against the weather. The installation can also reduce insurance premiums. They promote long-term safety and greatly enhance stability.
Materials
Whether building, adding on or renovating, the materials you apply make all the difference in the world. Shingles, tiles, colors, design, they all play a role in keeping you safe and your home beautiful. A good roof installer makes sure you have all the options available for your budget.
Resale Potential
While you always want your property to look great, the time may come that you want to sell. That's when you really want the house to look stunning. A well-manufactured structure prepared for roof temperatures in summer with a transferrable warranty is a big selling point.
Roof-Rite, Inc. works alongside the industry's best siding and roofing manufacturers. We're talking GAF, Owen's Corning, and Certain Teed, to name a few. If you're looking to update your roof in Oakland County for summer weather, reach out. We're right here.