Storm Chasers are salespeople who make it a point to follow storms throughout the country and then try to sell their services to homeowners who have experienced damage to their homes. The roofing companies try to find people who are willing to pay for their services and then leave without performing any of the labor. There are a few important ways you can protect yourself and avoid falling victim to a costly scam that can cause you to lose thousands of dollars.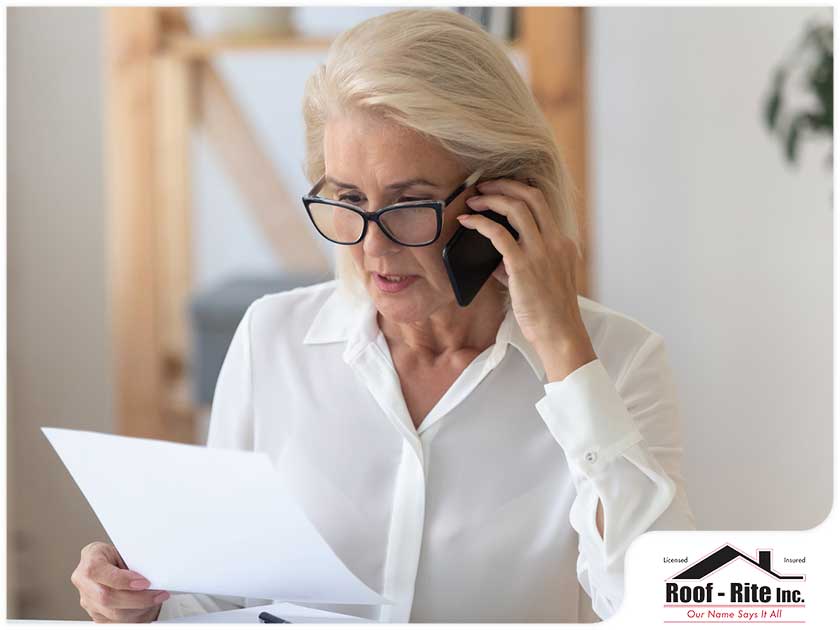 Look at the Company's Paperwork
Take a close look at the paperwork the roofing company provides you with to determine if they're licensed, bonded, and insured in the specific state where you live. This will confirm they're a reputable company and that you're protected if you choose to use their services. If the company is missing any of the three documents, avoid using them to work on your home.
Call Your Insurance Company
If your roof suffers from any storm damage, you'll need to immediately call your insurance company to report it and ask for a preferred roofer in the local area. Insurance companies can provide you with a list of resources to ensure you only have contact with trusted professionals in the local area. Insurance companies do extensive research and look at the background of each roofer they work with to ensure you can avoid hiring the wrong company.
Ask About Their Offices
One of the best ways to determine if a roofing company that knocks on your door is reputable is to ask where their offices are located. Steer clear of any roofing companies that don't have a physical address, which is a red flag that they're not established and may not even have a license. They should also be able to provide you with a phone number with a local area code. Many out-of-state companies travel throughout the country and will have an area code from another city or state.
Avoid Signing Anything
Use caution when the roofing company asks you to sign any documents or put your name on anything. They often guarantee low prices and deals to get you to sign on the dotted line. If it sounds too good to be true, it likely is and requires turning them away. You also want to avoid allowing them onto your roof to perform inspections or assessments. If they become injured on your property, it can easily lead to a lawsuit. They can also cause damage to your roof if they attempt to perform any repairs and aren't qualified or trained. Instead, take their business card and tell them you'll reach out to your insurance company to verify their information.
Knowing what steps to take to protect yourself and avoid giving your money to roofing scammers can reduce your risk of loss. It will also allow you to use the right company if your roof needs repairs and ensure there's proper protection on your home throughout the year.